Tour the Mayan Ruins of Belize

Visit either one of Belize's incredible Archaeological Sites- Altun Ha, Lamanai and Xunantunich Ruins. The Jungle Masters are knowledgeable and fond of these archaeological sites.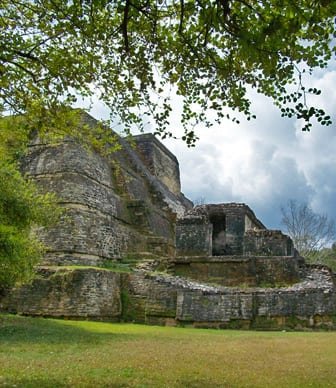 Altun Ha (Northern Belize):
Altun Ha is one of the most easily accessible Mayan ruins from Belize City. It is a small yet well-preserved site featuring two large central plazas surrounded by midsized pyramids and mounds. Only a few of the most imposing temples, tombs, and pyramids have been uncovered and rebuilt; hundreds more lie under the jungle foliage. Many jade, pearl, and obsidian artifacts have been discovered here, including the unique jade-head sculpture of Kinich Ahau (the Mayan sun god), the largest carved jade piece from the Mayan era.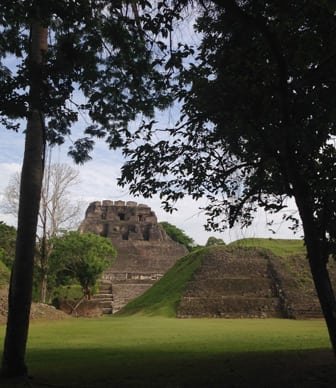 Xunantunich Archaeological site
Xunantunich is an ancient Mayan Archaeological site in San Ignacio, Belize. The name Xunantunich means" stone woman" referring to the ghost of a woman claimed by several people to inhabit the site. This Mayan site was used as a civic ceremonial site in the late and terminal classic periods to the Belize valley region. Xunantunich has one of the largest Mayan structure in Belize rising 40 meters above plaza level. The site core occupies about 300 square meters overlooking an impressive view of the entire river valley. This major Archaeological site can be reached by a daily hand-cranked river ferry across the Mopan River with a one mile drive up to the sites entrance.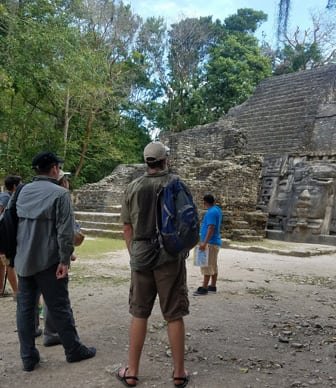 Lamanai Archaeological site 
Lamanai meaning "submerged crocodile" was once a major city of the Mayan civilization located on the New River in Orange Walk, Belize. Many of Lamanai's main structures and excavated artifacts represents the famed reptile. Lamanai is renowned for its exceptionally long occupation spanning three millennia, beginning in the early Pre-classic Maya period and continuing into the 20th century. A few of Lamanai's ruins are some of the oldest in Belize.
Archaeologists believe the Mayan Site was established as early as 1500BC. However, some of its latest structures were occupied as recently as the 18th century AD, signifying over 3200 years of occupation. In addition to the temples and artifacts, Lamanai boasts in the remains of an ancient sugar mill, a brick-lined reservoir, and two Catholic churches. Access to Lamanai Ruins is by boat up the New River in Orange Walk.
Combine other tours with Mayan Ruins.
Altun Ha Mayan Ruins and Belize Zoo 
Xunantunich Mayan Ruins, Cave Tubing and Belize Zoo.
Belize Mayan Ruins Tour Details
What to wear/bring: hiking shoes, shorts, hat, camera, sunscreen and bug spray
Each Archaeological Sites has its own restroom facilities.
Our Guide will be with you for the entire tour
Belize Jungle Masters friendly tour guides will assist you and make sure that you're safe and having fun!