The Best Small Zoo in Central America
The Belize Zoo was started in 1983. It is a Tropical Education Center settled upon 29 acres of tropical savanna and exhibits over 170 animals, representing over 45 species- all native to Belize. The Zoo keeps animals that were orphaned, rescued, born at the zoo, rehabilitated, or sent to The Belize Zoo as donations from other zoological institutions.
The Belize Zoo has become the first nature destination in Belize that is fully accessible to visitors with physical disabilities. It is a non-governmental, non-profitable organization focused on wildlife conservation through wildlife rehabilitation and environmental education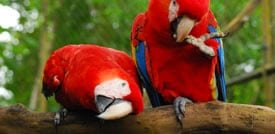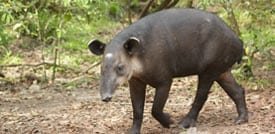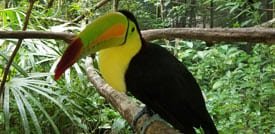 A Trip to the Belize Zoo
A visit to The Zoo is the best way to meet the mammals of Belize, and to understand why it is important to protect their habitats. The zoo offers a chance to get up close to Belize's national animal with the Tapir Encounter. As you walk around the zoo you will see spider monkeys, white-tailed deer, coatimundis, white-lipped peccaries and Belize's five wildcat species. You can even give a jaguar a "high five" by booking a Jaguar Encounter.
Belize Zoo Day Tour
Belize Zoo is usually combine with a Mayan Ruins or Zip Lining
What to wear/bring: casual apparel, hat, camera, sunscreen, bug spray and water
Belize Jungle Masters friendly tour guides will assist you and make sure that you're safe and having fun!